In episode 66 of the podcast I interviewed Epifania Rita Gallina. Epifania is an Italian/American Masters student at Columbia University's Clinical Psychology program. In September of 2015, she created the online private Facebook support group called "Living on Edge: Taking back your life through ERP," which now holds 147 members and she peer supports both online and in person. She also plans on becoming an OCD and anxiety disorder specialist and a neuropsychologist.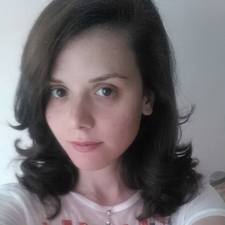 I had a wonderful chat with Epi about ERP, mindfulness, how to lower stress, living by your values, not underestimating student therapists, loving yourself more, book recommendations and OCD advice. Enjoy!
Listen on all podcast apps, and Spotify. Or listen direct on our website here

To listen on iTunes click the button, or go to iTunes and search "The OCD Stories". If you enjoy the podcast please subscribe and leave a review. It helps us reach more people who need to hear these remarkable stories of recovery!
You can also listen on Android and over devices through most podcast apps, such as Stitcher.
Show notes:
Epifania's story (4:00)
ERP and hierarchies (6:20)
Mindfulness (7:20)
Getting the most out of ERP (9:00)
Keeping up your hobbies (11:40)
Breaking down mindfulness ideas (13:00)
How to lower stress (15:30)
Epi's favourite OCD book and favourite book (18:30)
The one thing someone with OCD should start doing (20:45)
The one thing someone with OCD should stop doing (22:30)
The one bit of advice to your younger self (24:30)
Epi's favourite quote (27:20)
The elevator question (29:10)
The billboard question (30:10)
Epifania's advice for living an amazing life (30:55)
Find out more about Epifania:
To be added to the secret support group "Living on edge: Taking back your life through ERP" add Epifania Rita Gallina on Facebook
Resources:
The OCD Stories book >>
Jon Hershfield – "The mindfulness workbook for OCD" (Amazon.co.uk/Amazon.com)
Dr Jonathan Grayson – "Freedom from Obsessive Compulsive Disorder" (Amazon.co.uk/Amazon.com)
Matthew McKay – "Thoughts and feelings" (Amazon.co.uk/Amazon.com)
Marina Keegan – "The opposite of loneliness" (Amazon.co.uk/Amazon.com)
Sponsors:
This podcast is also brought to you by nOCD. Download the app for free: http://m.treatmyocd.com/ocdstories
To your success,
Stuart and The OCD Stories team
Get exclusive podcasts and content by becoming a member of the podcast find out more here >>