The podcast is sponsored by NOCD. To find out more about NOCD and their treatment plans head over to https://go.treatmyocd.com/theocdstories
In episode 210 of The OCD Stories podcast I interviewed Natasha Daniels. Natasha is a child and teen therapist. Creator of AT Parenting Survival a website and podcast dedicated to helping families and parents understand and support their children with OCD and anxiety.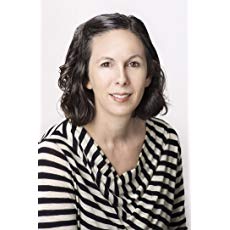 We discuss her story, what to consider when parenting an anxious toddler, how to involve the parents in therapy, things to consider when your child has OCD, working with reassurance seeking, resources for parents, difference between children and teens with OCD, managing a balance between family time and treatment time, gamifying treatment, advice for parental self care and much much more. Hope it helps!
Listen on all podcast apps, and Spotify. Or listen direct on our website here

To listen on iTunes click the button, or go to iTunes and search "The OCD Stories". If you enjoy the podcast please subscribe and leave a review. It helps us reach more people who need to hear these remarkable stories of recovery!
You can also listen on Android and over devices through most podcast apps, such as Stitcher.
Find out more about Natasha:
Website: http://atparentingsurvival.com/
Natasha's books: https://amzn.to/2vj3Uxl
Natasha's podcast on the topic of "Do You Blame Yourself for Your Child's Anxiety and OCD?"
Resources:
Daniel Siegel's books
"Taking back to OCD" by John March
Jon Hershfield "When a family member has OCD" podcast, or book version
The OCD Stories book >>
To your success,
Stuart